BUTTERSCOTCH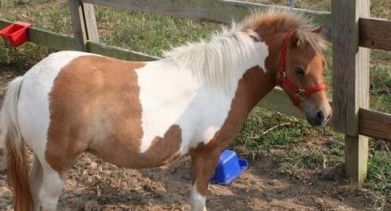 12 YEAR OLD MINIATURE HORSE
Donated to TAP in June 2007 by Stacey Lentz of Culleoka, TN.
All three of our miniature horses are the anchors of our Equine Assisted Learning programs ~ they offer stimulating challenges and hours of fun to all the students!
Butterscotch has her own literacy program set up to inspire kids that are struggling to enjoy reading "Books with Butterscotch".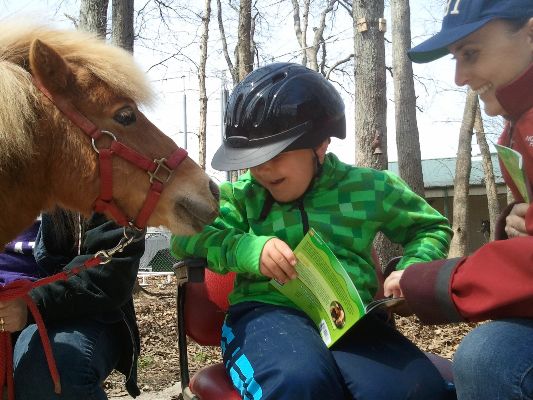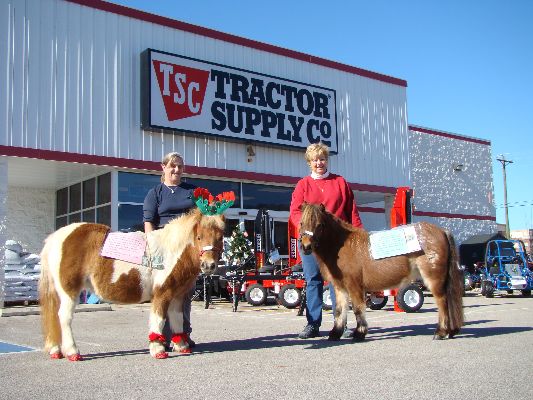 Butterscotch & Ginger greeting the holiday shoppers at our local Tractor Supply.