'BRANDY N CASH'



17 YR OLD REGISTERED QUARTER HORSE at the time of his passing in April 2013.

Donated to TAP in July, 2009 by Liz Kendrick.

April 2013 was a time we knew would come one day and were saddened none the less. Cash's health had reached the point where we felt it time to thank him for his gracious service to our participants and allow him to rest peacefully before he crossed into suffering.

Cash was one of the best therapy horses we ever worked with in over 14 years of being in the therapeutic equine industry. He helped riders learn to trot, overcome their initial fears of riding and countless ground session with our vols and participants. His quiet, stoic demeanor was like none we've ever experienced. He always seemed to know when to increase his pace to challenge a rider or slow his stride to allow the beginner rider time to gain confidence and experience.

Cash was diagnosed with lymphoma in Oct. 2010, received chemo treatments for 2.5 years plus a daily dose of steroids yet he continued to perform effortlessly in lessons and bring joy to all us while internally he battled this terminal disease.
While it was difficult to say good-bye, we realized we had been truly blessed to have had 2.5 wonderful years to spend with Cash since his diagnoses.

Cash was a miracle in that he survived 2.5 years and we are thankful to Dr. Nathaniel Wright and TN Equine Hospital for their support and assistance during that time.

We will be creating a memorial garden on the property to honor all of our animal partners. Although Cash's ashes will be returned to the farm, his courageous spirit will remain in our hearts forever.



A HEART AS BIG AS THE UNIVERSE

APRIL 2013

Though our tears are falling and our hearts are breaking we will always have joy in the lasting memories we made with Cash.

Today we rejoice that Cash is in heaven galloping through the lush green pastures with his old buddy Racy and all the other equine friends who have gone before him.

We thank God that he allowed us an additional 2.5 years of enjoyment with Cash after his diagnosis ~ it truly was a miracle.

To our strong, courageous equine partner: be free, run with the wind until we see you again!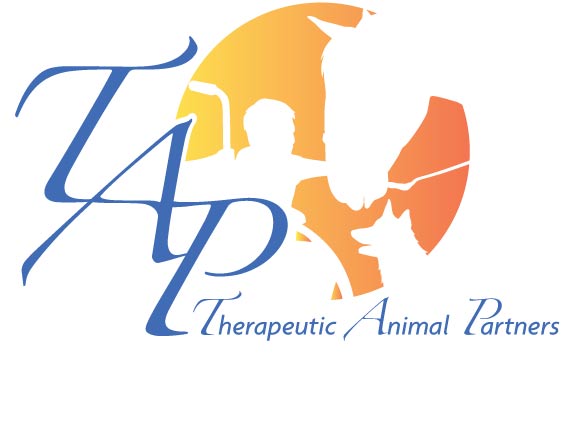 TAP is a 501(c)(3) non-profit organization WISH LIST
CENTER LOCATION: 3781 Talley Moore Rd, Columbia, TN
PHONE: 615.948.2618 DIRECTIONS
MAILING ADDRESS: P.O. Box 1875, Spring Hill, TN 37174






These pages and their contents are Copyrighted, © 2009-2014 by Therapeutic Animal Partners, Inc. A
ll rights reserved.

Any reproductions, retransmissions or duplications without express written permission from the TAP Director is prohibited.