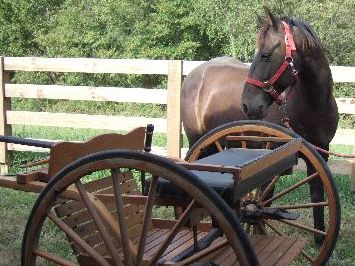 THERAPEUTIC CARriage DRIVING
Carriage Driving is a fast growing sport. PATH Intl. centers can offer students with physical, mental, sensory, or emotional conditions the rewards of interaction and control of a horse while driving from a carriage seat. Using a horse and carriage gives participants an alternative or an addition to riding, opening up the world of horses even more.

Therapeutic Driving is all about imparting knowledge of safety, horses, harnessing, and driving skills to children and adults thru teamwork activities.

TAP miniature horses and instructors are training and practicing the many hours required to test for the PATH Intl. certification in the future.