VALENTINO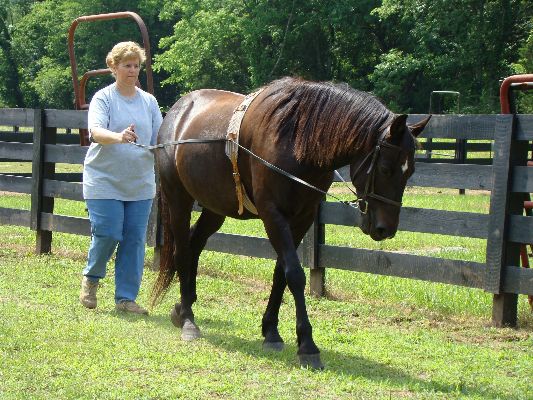 12 YEAR OLD GAITED HORSE CROSS

Donated to TAP 8/2007 by Nashville Author and PATH Intl. Instructor, Lisa Wysocky.

Vali was rescued in January 2005 by Horse Haven of Tennessee located in Knoxville, TN. Vali (known as Black Jack to them) had been abandoned for over a year, left alone in a pasture with no care. His human neighbors fed and watered him until they were no longer able to and they called Horse Haven. In March 2005, executive director, Terri, Lisa, Michele and others went to the TN Horse Fair to meet Vali and bring him home to middle TN. After nine months of training Vali began his new life as a therapy horse.

IN 2011 VALI was voted PATH INT'L HORSE OF THE YEAR!!!
Out of a group of 6,000+ equines that participate at therapeutic centers Vali was voted #1. One of his favorite riders, Morgan, wrote up a review on Valentino that was read at this ceremony at the annual conference. Morgan was able to join us and accept the award on Vali's behalf.