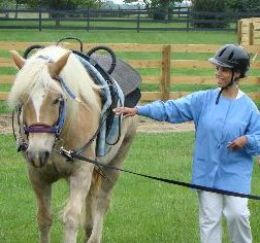 kneeling position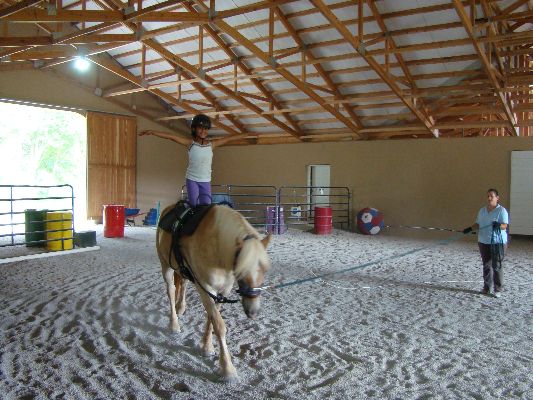 INTERACTIVE VAULTING
A program that engages participants in horse interactions, movements on and off the horse or barrel. Dynamic and static exercises and transitions performed on and around the moving horse or stationary barrel.
Typically a 90-minute group lesson of 3-6 vaulters. Each vaulter must be able to walk and jog independently and follow two-step directions.
Vaulting can improve strength, balance, teamwork skills, consideration for others (horse and human partners), self-esteem, increase attention span and much more.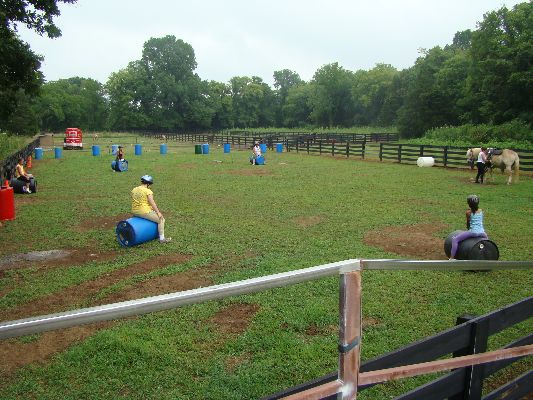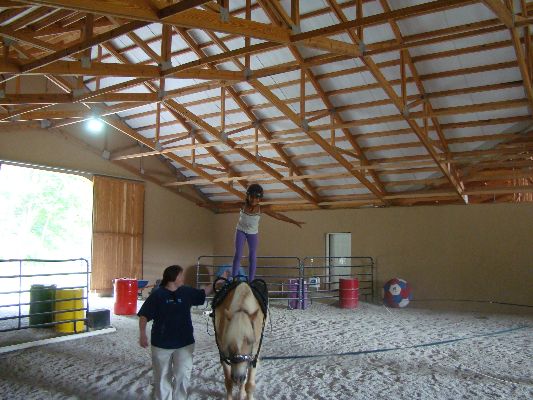 Vaulters warm up with the horse Learning to Stand!